Welcome toVillage Publications - Online Edition!
Our Village and Village Square- your favorite neighborhood newspapers Serving Chicago's North and Northwest Side Neighborhoods

Our mission at Village Publications is to help the neighborhoods of Chicago to communicate events and happenings for civic and community groups and to promote your business on the local level through our..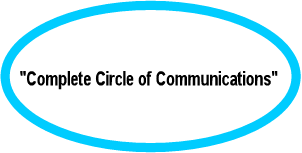 We have been serving the communities of Chicago from Touhy Avenue to North Avenue and from the lakefront to Harlem Avenue for over 12 years through our two newspapers "Our Village" and "Village Square." Both of these papers are distributed to our readers at local spots within their areas. Village Publications are also presented on-line at ourvillagechicago.com in an exact rendition of the printed paper, complete with the advertisers who support the papers so we may bring them to you, the reader, free of charge. Past and present editions are always available.
Our live radio broadcast on WJJG-1530AM every Wednesday from 2:00 to 3:00 p.m. may also be accessed as a PODCAST on our website at ourvillagechicago.com. All programs past and present are available.
Let us help you, your business, your organization and the community through

Podcasts

Newspapers

Live Radio

On-Line Directory of Services

Website Development & Maintenance

Contact us at Village Publications by:
Phone: 773/573-6733
E-mail: contact@ourvillagechicago.com
Website: ourvillagechicago.com
Mail: Village Publications
P.O. Box 31391
Chicago, IL 60631